Card Database
Nations
---
Card Rarity
---
Types
---
Combos
Gameplay Contents
| Story Content | Gameplay Concepts | Strategy Guides |
| --- | --- | --- |
| | | |
This wiki is not affiliated with nor endorsed by
Aeria Games
. Licensed material used
on this site qualifies under
fair use
. All trademarks go to their respective owners.
Shut Down

Pirate Maidens has shut down
Sadly GM presence & tickets ends 29 Jan. Servers are down since 24 february 2015. RIP
Fun Stuff
The

1st unofficial popularity poll

is up.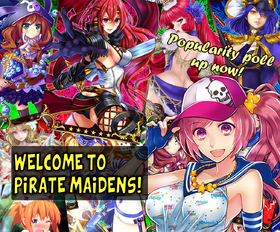 Vote now!
HELP WANTED
The Pirate Maidens Wiki is in need of editors to assist in compiling information!
If you have any information that isn't currently on the wiki, please contribute by adding it to a relevant page, or creating a new page if there are no relevant pages.
Pages in need of contribution may be found at one of these locations:
Outdated pages
Descriptions
Proper images
Skill descriptions
Dismiss values
Pirates missing pages
Others
Events
Current Event:
Past Events:
Featured Card of July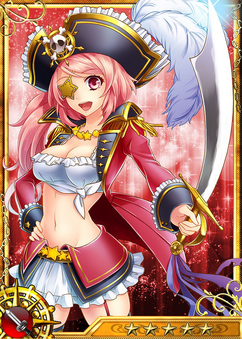 She accompanied her Captain in many adventures in unknow lands. Over the time she became a full-fledged pirate. There are still many things she needs to work on, but that's why she wants to have more adventures with her beloved Captain.

Read More...


---
Vote for Featured Cards
Archives
Random Page
Click here to go to a random page on this Wiki!
Day Count: 30+4
Note: Was fixed, but some still reportedly locked out